As states are moving towards common core standards for secular courses like math, language arts, and science – Full time Islamic schools are following suit for Islamic studies courses like Qur'anic Studies, Aqidah, and Sirah.
IQRA' International Educational Foundation, in conjunction with Habeeb Quadri and Strategic Measurement and Evaluation (SME) are working to develop national standards and assessments for Islamic Studies. The goal is to create a clear understanding of what students are expected to learn, as well as develop an assessment that provides data for teachers and parents and other school stakeholders.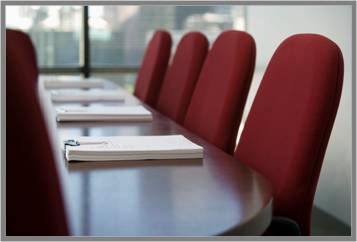 On Friday, April 6, 2012 ten of the eighteen selected educators met in a private meeting session to finalize Islamic Studies common core standards. Leading up to the session a research team made up of scholars and educators, (headed by Dr. Tasneema Ghazi), worked through a rigorous process of laying out initial standards. This was done by comparing curriculums form major schools in North America and then comparing content from several publishers of Islamic studies textbooks.
After the commonalities were charted, members of the standardized testing advisory committee were asked to provide feedback on the newly developed standards. At the advisory meeting on Friday, panel members worked successfully through a blueprinting process. This process not only helped outline which standards should be used, but also determined what items should be included in the formal assessment (Islamic Studies Standardized Test – ISST).
While outcomes from the session were positive – the process for establishing the Islamic studies common core standards is far from complete. While it should be noted that the standards and assessments are not solely based on IQRA' curriculum, several member from the organization have taken responsibility to move the process forward. Currently program coordinators are working to re-write standards based on the new feedback. In addition, the information gathered at the meeting will be shared with the advisory committee members who were unable to attend. Once the standards are finalized, members from the committee will undergo training on developing test items to revise the standardized test.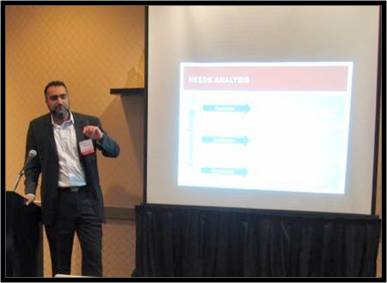 Though Friday's session was for members only, a session on Saturday was open to all educators attending the ISNA Educational Forum. The session was hosted by Habeeb Quadri and Dr. Denis Jarvinen (click to learn more about Dr. Jarvinen). The session was filled to capacity with educators eager to learn about "The Good, The Bad, and The Future of Standardized Testing in Religious Studies Courses." The session was informative as Dr. Jarvinien educated the audience on the process for building valid and reliable standardized tests. This session was another great success as several educators were amazed to see the progress Islamic institutes have made in the development of national standards and assessments. Many plan on implementing the ISST in their schools this year in addition to the 30 schools already on board.