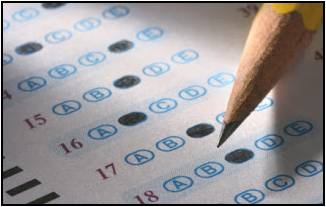 Chicago, the birthplace of U.S. based Islamic institutions, pioneered education for American born Muslim students by being among the first to apply approved Islamic curriculum to establish weekend and fulltime schools. Chicago educators have done it again with the introduction of the first nationally recognized Islamic Studies Standardized Test (ISST). The ISST has started a new buzz in the Islamic Educational Industry by collaborating with Riverside Publishing – creators of IOWA (ITBS) tests to publish and distribute Islamic curriculum testing to fulltime and weekend schools across the nation.
Two reputable Islamic organizations, IQRA' International Education Foundation – a trusted, internationally acclaimed institution with over 25 years of experience in Islamic research, publishing and educational training and HQEC – an up and coming industry leader providing resources to educators in their quest for quality education; have teamed up. This newly found organization is vigorously working to provide innovative professional development programs for teachers, educators, and administrators. One of their new well received efforts is the implementation of Islamic Standardized Testing.
After much research and anticipation, many Islamic educators are confident that the usage of standardized tests – similar to those in U.S. public and private schools, will help streamline the test taking process of our Muslim students; ultimately uniting our schools in taking a step forward to create a more challenging and meaningful standard of excellence for Islamic curricula.
As of this year, weekend schools are especially excited to be included in the process of standardized testing. Weekend school faculty and administration are welcoming this new form of academic measurement. Incorporating standardized tests will be a highly effective tool in evaluating curriculum effectiveness and student achievement, as well as providing information to assist schools with student placement. One weekend school teacher has said,
"I think it's about time that such a program has been established. Weekend schools desperately needed this; since so many of us are inexperienced in teaching, these tests will help us ensure that there is no overlap of curriculum between classes; as well as help create a guideline for the information students should be learning no matter what state, city, or community they live in."
The test has been piloted in six major Islamic schools in the Chicago land area: Islamic Foundation, College Preparatory of America, Furqaan Academy, Universal School, MCC Full Time School, and Al-Aqsa. Data analysis for the pilot test program was carried out by former North Western professor, Dr. John Wick of WickPartners, Inc. Test questions were derived from a collection of standards especially designed for each grade and subsequent content. Standards were created based on core curriculum of three prominent Islamic publishing companies. According to Dr. Wick, he believes the test is well designed and is highly effective in subjectively measuring individual student achievement relative to set learning standards.